my good friend's baby shower was this weekend, and I, along with three of my closest friends, planned a little post-delivery celebration of her newest arrival.
it was after dinner and a "So Sweet" desserts-only shower.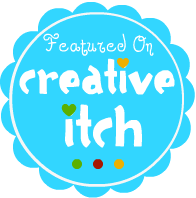 i made the pennant banner and table runner using chevron fabric and invisible thread.  for the banner, I only sewed up to right before the twine and not over the twine so that the pennants could be rearranged for different settings/lengths—you will most likely see this again at one of my parties!  we used white pumpkins, pine cones, and green/white gourds as other "fallish" decor.
lemon and carrot cupcakes with the best pipeable cream cheese frosting!  i adapted the tags for our color scheme and content from HERE  +  pumpkin rolls and sugar cookies!
chocolate covered strawberries, cake pop truffles, and rock candy + chocolate espresso cheesecake brownies—so delicious!
white chocolate covered pretzel sticks with sprinkles to match the decor.
a hot chocolate bar complete with wafer sticks, peppermint crumbles, toffee chips, chocolate chips, marshmallows and whipped cream!
cake pops with chevron "thank you" tags as favors.
and of course, the two persons of honor—the new baby and his beautiful momma!
i checked this off of my 30 Before 30 list and if you want to see what else i'm planning to do in my year before turning 30, you can click HERE.