i'm a big believer in "the best thing we can give to our kids is a great marriage between their mom and dad" and in order to do that, we have to take time to be together and enjoy each other's company on a level that doesn't include dirty diapers and feeding schedules.  our second and third days in chicago celebrating our 5th anniversary were just as fun as the first day!  we had gorgeous sunny and crisp weather the whole time.  there were even BLUE SKIES!
on wednesday, we slept in (until 9:00–i can't remember the last time i did that!).
ordered room service–YUM.
we ate so much AMAZING food (i seriously gained 10 pounds i think–and don't even care–it was worth iiiiittttt!)
we shopped more.
we visited Navy Pier.
notice  my awesome hand-crocheted scarf and fingerless hand warmers?  so warm and cozy.
get yours in The Hollie Rogue Shop!
had lunch at Bar Toma–again, yum food!
we lounged in the hotel room and watched a movie.  i loved that were no real schedules. ahhhh.
we ate at Frontera Grill (Rick Bayless–Top Chef Master) and it was beyond delicious–thanks to Teresa for the recommendation.
thursday, we woke up, got ready, and walked to Yolk to eat breakfast–again fantastic FOOD!
then, we hopped in the car and hurried home to our much-missed babies.  and they were almost as happy to see us as we were to see them!
our first over-night-without-kids experience was a success (unless you count that Brother didn't really sleep last night and either did my dad).  thanks to my parents for being so willing to do whatever it took for us to have a little time away.  you're so appreciated!  jon and i had a blessed time away and i am so thankful for being able to experience life beside that man.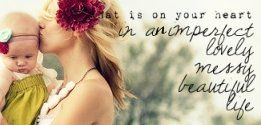 so, that's what I'VE been up to, now show me what YOU'VE been photographing this week.
link up and then go visit some of the other linker-uppers to show them your support!

blessings, friends~