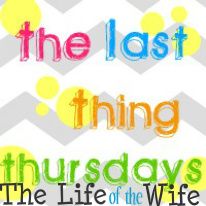 the last thing i…….
BOUGHT:  Revlon Colorstay Nail Enamel in the color "Delicious"
GOT IN THE MAIL: a surprise necklace from Momma to Binks and Bubbles
GOT EXCITED ABOUT: my roomies for the Influence Conference in Oct. (Bri & Virginia!)

COULDN'T GO TO BED BECAUSE I WAS THINKING ABOUT: the Sashes Market at the Influence Conference.  i'm going to be selling my necklaces there!
PHOTOGRAPHED: my kiddos eating popsicles–such a staple summer treat!
PINNED: kid's craft station from a simple bookcase

PRAYED ABOUT: the Sole Hope shoe cutting event i'm putting together in August.

You might also like: